Welcome to
Genetics Australia NZ
Australia's leading dairy breeding organisation Genetics Australia is giving New Zealand dairy farmers continued access to a large range of leading Australian dairy sires as well as a select group of genetics sourced from the northern hemisphere.
Genetics Australia has been working for over 60 years to develop a grazing dairy cow that produces well from pasture but can also respond when challenged with additional feed and they have incorporated the best genetics from around the world in their breeding program following the Australian Breeding Values systems (ABVs).
The end result is an infusion of the best international sires combined with leading Australian cow families to produce bulls which breed efficient, fertile, profitable milk producers, predominately from a grazing diet which combine to create a positive contribution to the national dairy herd in New Zealand.
Genetics Australia NZ looks forward to assisting you to achieve your goals of 'breeding better herds'.
Estrotect Heat Detectors
Estrotect Heat Detectors are an economic, easy-to-use and highly effective heat detection aid. Estrotect is one of the best ways to tell when a cow is on heat. Estrotects are available in 5 different colours at Genetics Australia NZ.
Dairymac Superthaw™
The latest dual voltage semen thaw flask with digital temperature display and variable temperature controls suitable for both conventional and sexed semen thawing. Available at Genetics Australia NZ.
HerdInsights
HerdInsights is a multi-metric, cloud-based 'Smart Collar' for dairy cows which improves the efficiency of farm breeding programs and reduces health care costs through early illness detection. Available now at Genetics Australia NZ.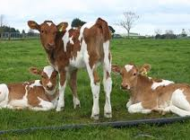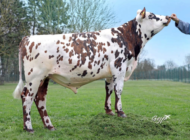 10/02/2022
STgenetics® New Zealand, part of livestock genetics leader and innovator STgenetics® global network, is now the exclusive distributor for genetics...
Read More