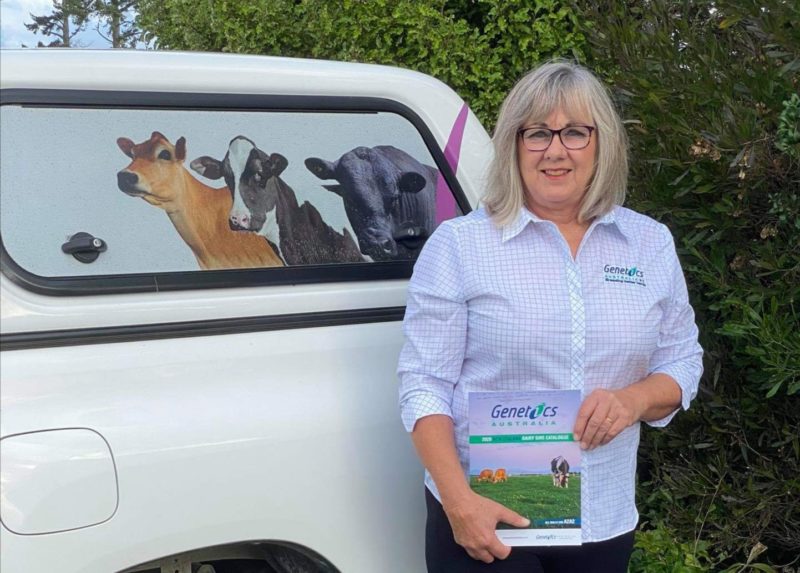 Jean Macky Northland/ North Waikato
I have spent my whole life in the farming industry including sheep/beef, Thoroughbreds and Dairy farming.
Post farming life has seen me branch out into the Genetics industry and after spending 7 years in Despatch at formally Genetic Enterprises and latterly Genetics Australia I have taken on the challenge to use my farming and genetic knowledge to join the sales team at Genetics Australia-NZ.
My aim is to help farmers to achieve their Genetic goals by breeding better functional and productive dairy cows that they enjoy milking and looking at.
I have an in-depth knowledge of NZ dairy and beef farming and can see how sire selection can massively influence the herd improvement.
My area is North Waikato through to Northland and an area in south BOP.
I take pride in tailoring the correct sire to the herd to enable the herd owner to achieve their goals.
Our product range suits the small hobby breeder, and both Commercial and Pedigree breeders.
At Genetics Australia-NZ we are a group of breeding enthusiasts all working together to gain improvements across all breeds.
We are active across social media and my contact details are: [email protected] or M: 027 4966 299
I look forward to meeting current and future clients and building a great network of clients.